You already know that our provider portal, allwaysprovider.org, is your one stop for all provider materials and secure transactions. Even so, many of you asked us to keep certain resources available outside of the portal, because you're often on the go and may not have your credentials handy.
We're always listening to your feedback, so we did just that! Let's take a short tour of our new website.
AllWays Health Partners home page
allwayshealthpartners.org is our main website. Its mobile-first design delivers a great experience on any device, from desktop and laptop to tablet or smartphone. In addition, the new site allows you to get to the information you're looking for in multiple ways.
For example, you can sign into the provider portal from the home page — or any page — by clicking on the sign-in link at the top of the page.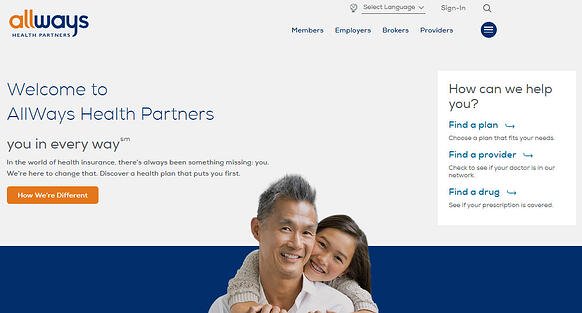 Provider landing page
From the home page, you can go directly to a landing page just for providers. This page features news and information that's of special interest to the provider community. For example, there's quick access to join our provider network, an overview of our latest innovations inspired by you, and a link to our blog (feel free to bookmark it, if you haven't already).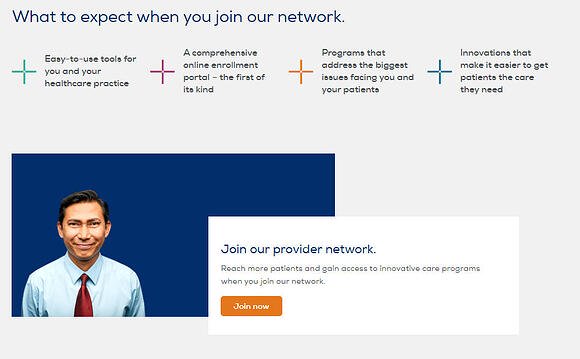 Hamburger menu
But of course, there's much more! No matter where you are on our site, you can access any page by clicking on the round "hamburger" button in the upper right corner. This opens a mega menu that shows every page of the site at once.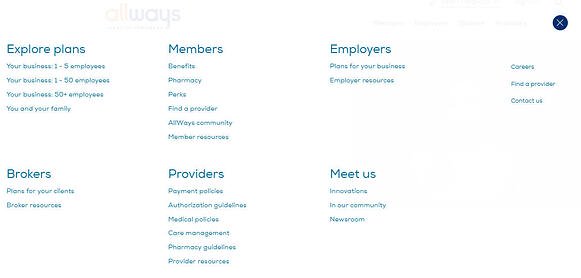 From this screen, you can quickly explore all our plans, review benefits and perks for members, or check out our care management programs.
Provider resources
So where do you go to get the quick access to provider tools without logging into the portal? The provider resources page. Here, tools and information are organized into categories so everything is easy to find. Simply click a plus sign to see everything available in that category.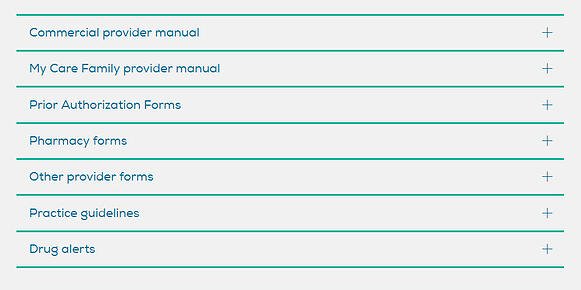 We hope you find our new website and provider portal easy to use and provider-friendly. We'd love to hear your feedback!